Ponies introduced to nature reserve
Ponies are being introduced to a Richmondshire nature reserve as part of a £30,000 conservation project.
Part of the Foxglove Covert reserve in the heart of Catterick Garrison is in danger of reverting to woodland without the Exmoor ponies which will help control invasive species.
Their introduction is part of a £29,137 scheme that has benefited from £8,756 from the District Council's Social Fund which support community projects in the five growth areas of Richmondshire.  The authority has set aside £270,000 in this financial year for Colburn, Scotton, Hipswell, Richmond and Leyburn.
The 100 acre reserve is home to over 2600 species of plant and wildlife – and a state of the art field centre which educates and inspires the local community.  More than 20,000 people visit every year.
"This innovative solution to protecting the reserve will also be a great attraction for the visitors," said Deputy Leader of the Council, Councillor Ian Threlfall.
"Our social fund is set up for just these type of schemes – and will promote growth and a sustainable reserve for years to come."
The scheme has also seen new interpretation boards installed at the site.
Major (Retd) Tony Crease, Deputy Commander - Executive Officer DIO Service Delivery - Training North added: "Once again Richmondshire District Council has generously offered assistance to the reserve - the interpretation signs they have funded will provide graphic information to our visitors for years to come."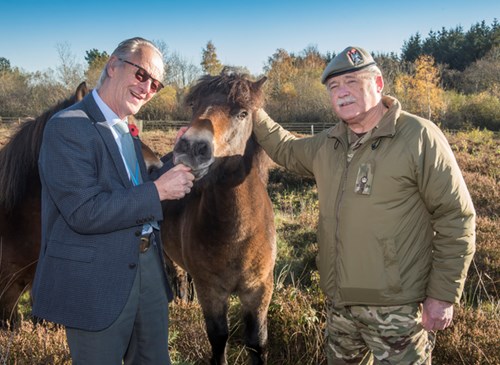 Sir Gary Verity, The Lord Mayor of York, Armed Forces champions from each council, and representatives from the armed forces.