An agricultural engineer and building designer has received a £1000 grant to help grow his small business.
James Hudson will use the cash from the Richmondshire District Council Small Business Grant Scheme to upgrade IT equipment.
The Newton le Willows based businessman wants to add computer aided design software to his systems.
The grant scheme has supported 17 local businesses since its launch in November last year - with over £14,600.
And there is still money up for grabs for eligible businesses. They must be located within Richmondshire, have fewer than four FTE employees and have reserves of less than £25,000. Businesses should also be solvent and up to date with council accounts such as business rates.
Cllr Richard Ormston, local ward member for Newton le Willows (who is pictured right with James Hudson), added: "Through this grant scheme small businesses, like James Hudson's, can make huge strides forward. We urge more local people to take advantage of the scheme.
To discuss a potential application contact Samantha Coultish at business@richmondshire.gov.uk. The next deadline for bids is 1 April.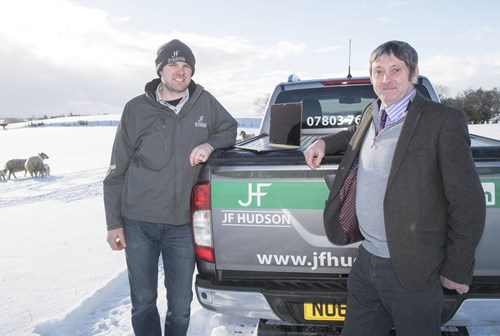 March 1, 2018