Council funding for local businesses
Two more Richmondshire businesses have benefited from funding through District Council schemes.
Belles Natural Soaps
Belles Natural Soaps of Hunton is a small start-up cottage business making environmentally friendly handmade organic soaps and lip balms. It received £750 from the Small Business Grant Scheme to help create a new website to capture a national customer base.
"Receiving the small business grant has made it possible for us to set up our website with an online shop," said Rachel Morris owner of Belles Natural Soaps. As we started our business during the pandemic it has been pivotal to maintaining a presence with our customers and enables us to continue direct selling and extend our reach at the most challenging of times."
The Small Business Grant Scheme offers up to £1,000 to small businesses under 36 months old to help start and grow. The fund can be used towards the purchase of equipment, marketing costs and adaptation to premises.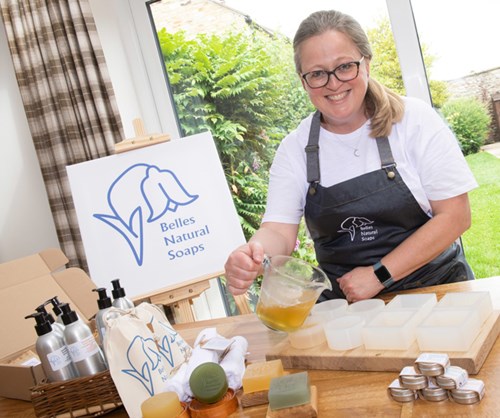 High Bank Nursery
High Bank Nursery in Stapleton has been able to employ two new apprentices with funding from the council's Apprenticeship Wage Subsidy Scheme. The business has received £4,000 to expand operations by taking on two level three apprentice nursery assistants – sisters Lucy and Ella Hornby.
Lesley Thompson, Nursery owner, said: "As a local business, we were keen to provide opportunities to local people especially during the pandemic, so the support we received from Richmondshire District Council was invaluable. Lucy and Ella are progressing really well and it is already clear that they will make excellent Early Years Practitioners."
The Apprenticeship Wage Subsidy Scheme provides funding for businesses wanting to employ new apprentices. Business must be based in Richmondshire and have less than 50 employees. The apprentice must be a resident of Richmondshire.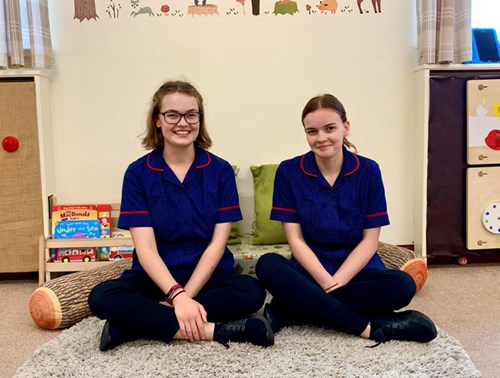 For further details on how to apply to either scheme go to our business and economy section.