Poppy display in Richmond
A spectacular poppy walk has been created at Richmondshire District Council's headquarters to celebrate the 2017 Remembrance Day.
Council officers have created hundreds of the red flowers, attached them to netting and cloth and then draped them around the Mercury House building in Richmond – both inside and out.
"The team have worked for weeks – in their own time - creating all the poppies for our wonderful tribute for remembrance day," said Chief Executive, Tony Clark.
"Our poppy walk is spectacular – and is free for everyone to see at Mercury House."
The craft team includes Jane Foreman, Jackie Allen, Ali Corner, Rhona Marsh, Caroline Walton, Tracy Clarkson, Carol Little, Sue McNabb and Sue Bell.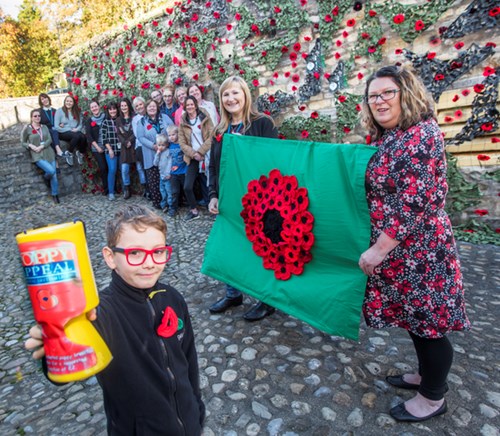 Some of the poppy team are pictured at Mercury House.