Staff from a Richmond shop have handed over £100 to the Alzheimer's Society – cash raised from the Richmondshire Dementia Action Alliance Group's Memory Walk in September.
The Boots store staff took part in the 2km walk around Coronation Park in Catterick – which organisers hope will become an annual event to raise cash for the dementia charity.
"We were overwhelmed with the number of people that came out to walk and delighted with the awareness this raised," said District Council Dementia Champion and Alliance Member, Councillor Lawrence Grose.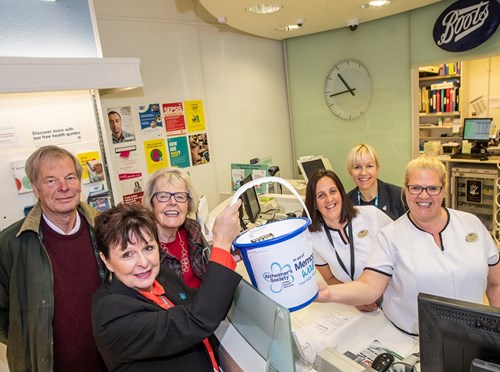 Councillor Clive World with Gill Cree (Alzheimer's Society), Deirdre Edgar (The Bridge), Angela Venni, Kay Jackson and Debs Peverell (Boots)