Disability Confident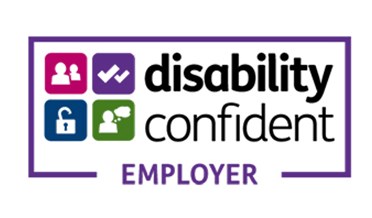 Richmondshire District Council is a Disability Confident Employer.
Disability Confident is creating a movement of change, encouraging employers to think differently about disability and take action to improve how they recruit, retain and develop disabled people.
Being Disability Confident is a unique opportunity for us to lead the way in our community.
It was developed by employers and disabled people's representatives to make it rigorous but easily accessible – particularly for smaller businesses. The scheme is voluntary and access to the guidance, self-assessments and resources is completely free.
Click on the link to view our Disability Confident Employer Certificate.